Shell Rimula
Authorised Shell Rimula Workshop
NQFM is an Authorised Shell Rimula Workshop.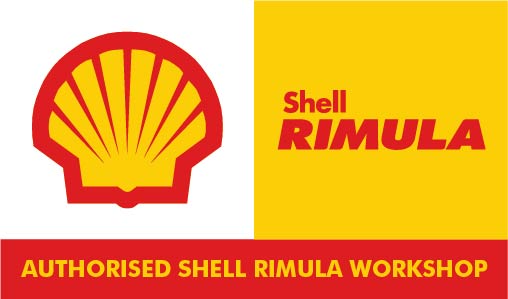 As an Authorised Shell Rimula Workshop, our team are proud to use and recommend Shell Rimula heavy duty diesel engine oils to service trucks.
The benefits of Shell Rimula are:
Acid Protection – Low quality oils may fail to protect vital components from combustion acids that can escape into the crankcase. Shell Rimula oils contain powerful detergent agents that adapt chemically to neutralise acids before they can damage the engine.
Deposit Protection – Piston deposits or crankcase sludge in an engine can reduce its efficiency and increase fuel costs. Shell Rimula diesel engine oils contain molecules that adapt to remove and then block the formation of deposit-forming particles and help keep engines clean and protected.
Wear Control – Shell Rimula diesel engine oils have adaptive molecules that are designed to protect engines against wear, such as in the engine valve train and gearbox, by reacting under heat and pressure to form a protective film where it's needed most.
Shell works with manufacturers of trucks and equipment to make sure that their products help to enhance fuel efficiency and offer increased protection to extend equipment life. They have long-standing relationships with many leading truck manufacturers, who often supply their trucks filled with Shell Lubricants.
Shell Lubricants are approved by or meet the specifications of over 3,000 truck manufacturers and component suppliers and Shell supports the development of new industry performance specifications by working with international organisations such as: ACEA, API and JASO.
10% Discount
for Pensioners & Defence.
Please remember to bring your ID.
No job is too small or too big at NQFM!
Contact us today