Shell Helix
Authorised Shell Helix Workshop
NQFM is an Authorised Shell Helix Workshop.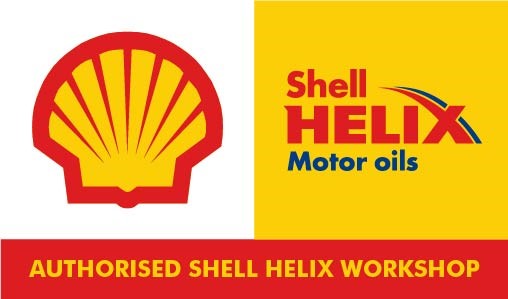 As an Authorised Shell Helix Workshop, our team are proud to use and recommend Shell Helix engine oils to service passenger cars. They are designed to meet your needs, whatever your driving challenges. From the first synthetic motor oil designed from natural gas, Shell Helix Ultra with PurePlus Technology, to premium multi-grade oils for everyday driving environments, the Shell Helix range has an oil to suit every engine.
The benefits of Shell PurePlus Technology are:
Low oil consumption – Synthetic low-evaporation formulation means you don't need to top up your oil as often.
Better fuel economy – Low viscosity and low friction formulation delivers up to 2.6% greater fuel economy.
Unsurpassed sludge protection – Shell Helix Ultra with PurePlus Technology helps to protect high-performance engines from harmful deposits that hinder power and performance. No other motor oil cleans your engine better.
Exceptional extreme temperature performance – Enhanced viscosity features mean faster oil flow in extreme cold weather for quicker engine warm up. Shell Helix Ultra provides better protection than before in extreme heat.
Shell collaborates with major OEM's to make world class products suitable for the most extreme conditions. Working closely with car makers such as BMW, Daimler AG, Chrysler, JEEP, Dodge, General Motors, Hyundai and Volkswagen, Shell helps engines perform at their best.
10% Discount
for Pensioners & Defence.
Please remember to bring your ID.
No job is too small or too big at NQFM!
Contact us today